Our History
In 1987, Rhett Caraway literally started Fort Worth Window Cleaning as a one-man operation – with a squeegee and a bucket.
Over 30 years later, Rhett and his wife, Kayla,  continue running Fort Worth Window Cleaning, which is now a certified woman-owned business. We provide the greater Fort Worth and Dallas metro area with quality and reliable cleaning services. The family owned business has built a reputation on exceptional service, fair prices and a personal attention to detail. And even though the business has grown, we still pride ourselves on providing that attentive, personal, family-run feel. Rhett and Kayla have two sons, Gunther and Grant, who are excited to someday run the family business
From high-rise buildings to single family residences, no job is too big or small to be done right. Make Fort Worth Window Cleaning your first stop when looking for quality cleaning services!
Our Teams
Fort Worth Window Cleaning's team is made up of professionals with a shared goal of providing the best customer experience available – from your first contact with us until the job is completed. We think you'll find our staff to be the best feature of Fort Worth Window Cleaning. Let us show you what sets us apart!
Women-Owned Story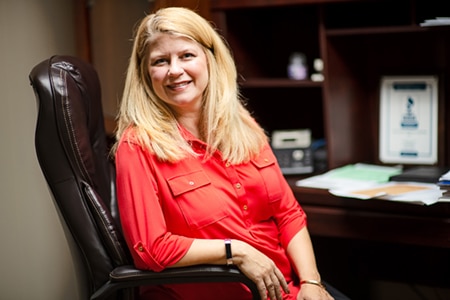 Fort Worth Window Cleaning has been owned by Kayla Caraway for over 10 years. We are pleased to announce that we are fully certified as a Women-Owned Business, a title we proudly display.
When Kayla married into Fort Worth Window Cleaning in 2003, the business was a venture her husband, Rhett, had built from the ground up. Kayla had a background in education, human resources, training, and management. After the birth of their two sons, Rhett and Kayla decided that Kayla should quit her job and put her skills to use at FWWC.
She became president of the company in 2006, and oversees the daily operations of the business. Her focus on people and relationships has helped FWWC grow into the successful business it is today!